Hello! I'm trying to hook up an OLED display to my Daisy Seed, and since SSD1309 is not easliy available here, I got a SSD1306. I've read that the drivers should be compatible, so I hooked everything up along to kreiff's schematic: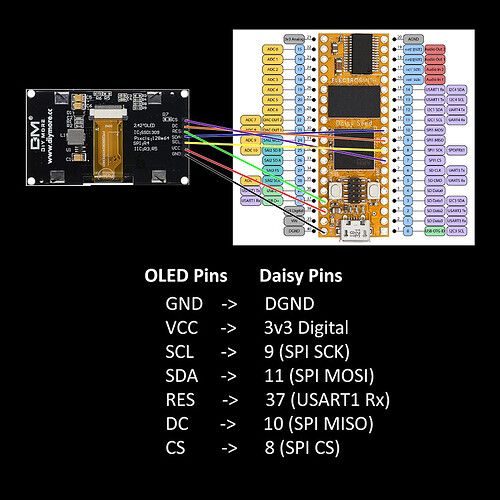 but unfortunatelly after flashing the OLED Seed example I'm not getting any output on the display.
Are the hardware libraries not compatible with the SSD1306? If so then how to modify them to get some results?