G'day All,
I've coded up a granulator, currently running on the Daisy Pod:
Here's a demo (please excuse the background noise picked up by my phone):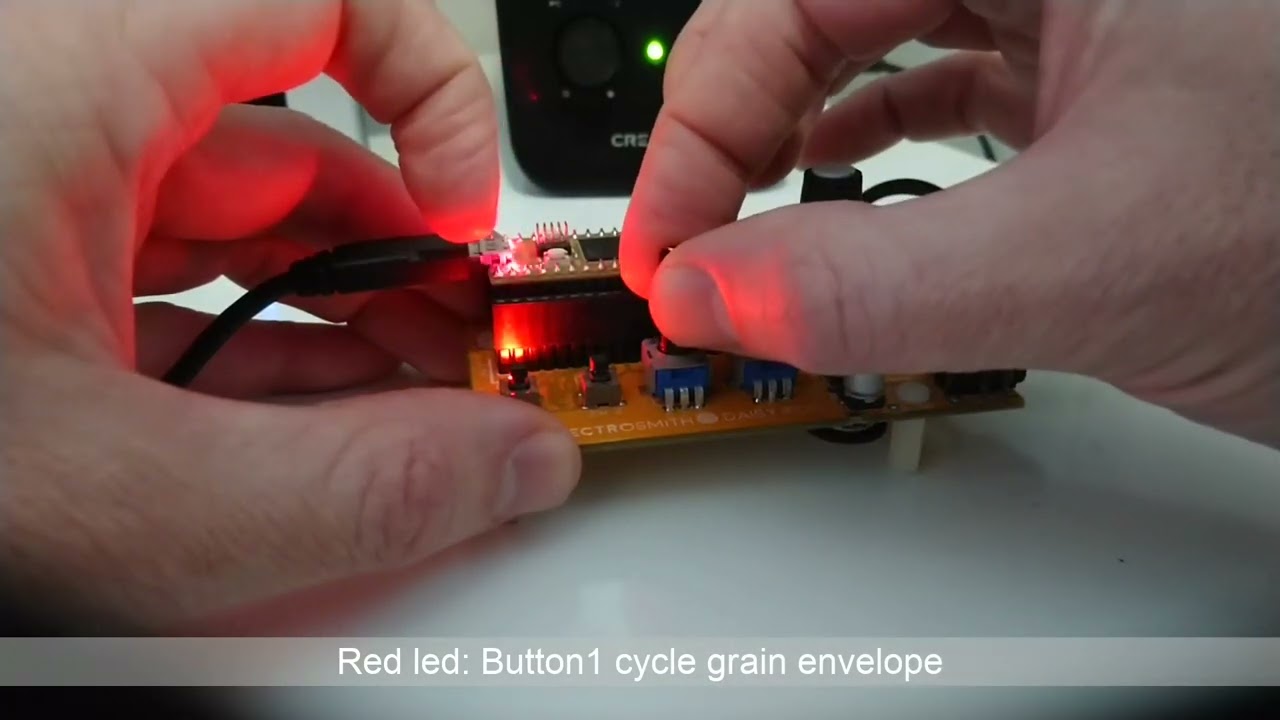 I still need to add MIDI support, and I'm planning on porting it to the kxmx_bluemchen so there's a screen for browsing folders of samples. As it stands it will just read the first 16 wav files it comes across in the root directory of the sd-card.
Recording from the inputs is also missing at the moment, but I figured I'd get this up on github now that I think all the other functionality is there.
Feedback and/or constructive criticism welcomed.
Cheers