Built this little bench-top PCB to prototype some effects on the Daisy. Very similar to the Terrarium in a lot of ways, input/output buffers for guitar, tip negative 9v power input etc. Only real mistake I made on the board was forgetting that a TL074 is DIP14 not DIP16

so had to do a little half-deadbug retrofitting. Added some headers on the left side to be able to access the DACs from the Daisy, they connect to onboard LEDs with a pair of jumpers.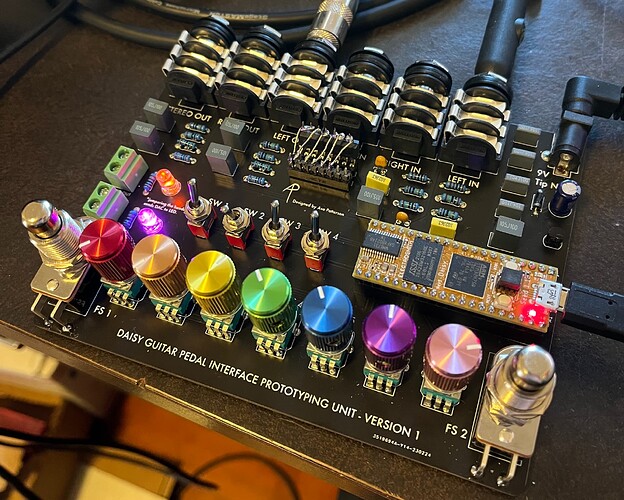 I've been using Oopsy to program the daisy, so designed a template in Max that lets me prototype projects before flashing too.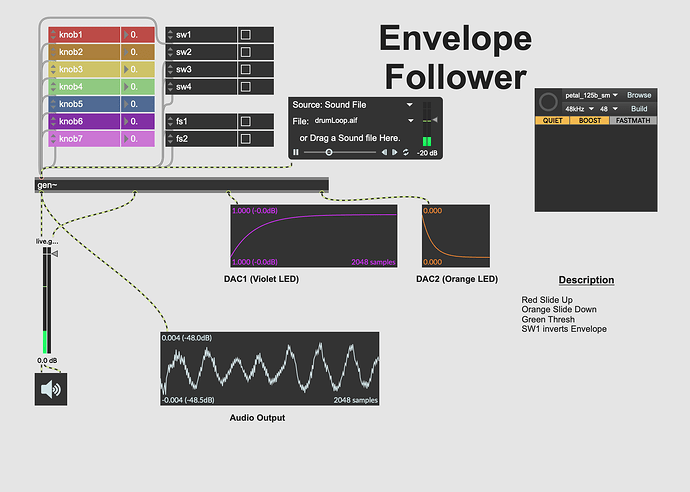 Excited to get into building some more hardware around the Seed!