I made a vocoder that runs on Daisy Seed. It uses 31 bands (each 4 semitones / 1 one terts wide) and has a flexible modulation matrix. You can hear some audio examples here:
and here:
The latter demo includes a track I made using a file based version of the vocoder I wrote years ago the core of which I based the Daisy version on. In this track all string like sounds were produced using the vocoder.
A more elaborate description of the vocoder can be found here: Vocode-O-Matic for Daisy Seed.
I'd love to add a spectral display to the Daisy that in kind of a waterfall way shows the energy levels in the frequency bands scrolling by, but I have not found a way to do that yet. This display should be able to show 4 * 31 horizontal lines of spectral energy levels. I'm imagining that each spectral band occupies one horizontal line on the screen and the band's energy is displayed in color as in this picture: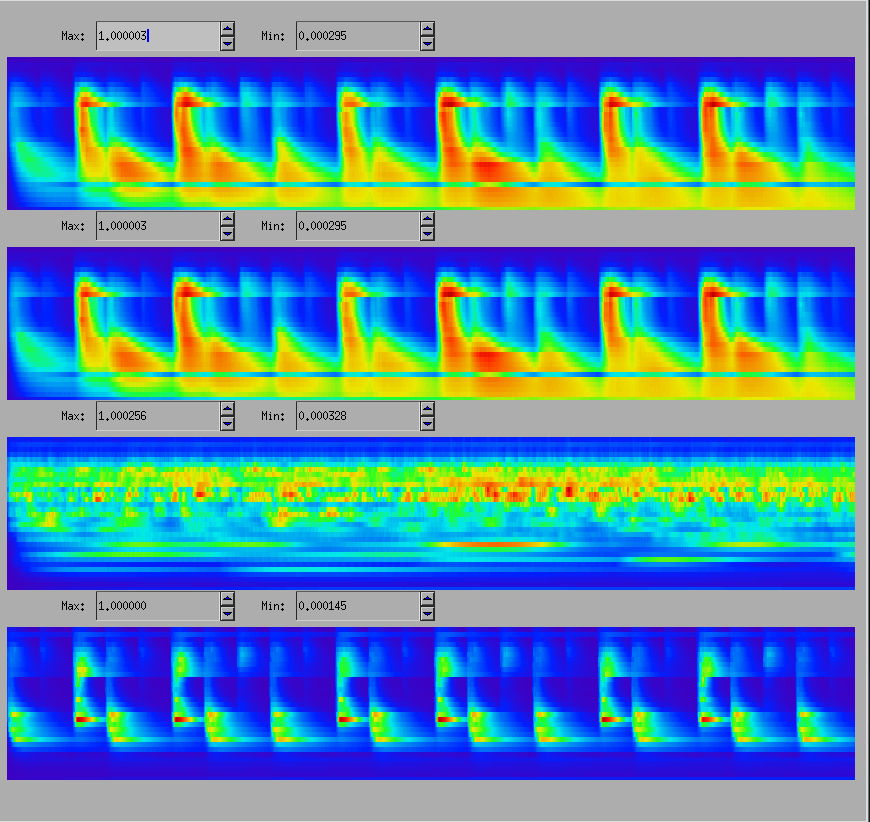 and scrolls by ( the data scrolls to the right and on the LHS new levels are added ).
Does anybody have any suggestions how to achieve this?