I've been a Max user for many years (and am learning Gen~) and I recently purchased the Patch.init() for Eurorack module development.
When I send this simple gen~ test patch to the Patch.init(), the CV and Gate outputs do not stay at the their expected voltages.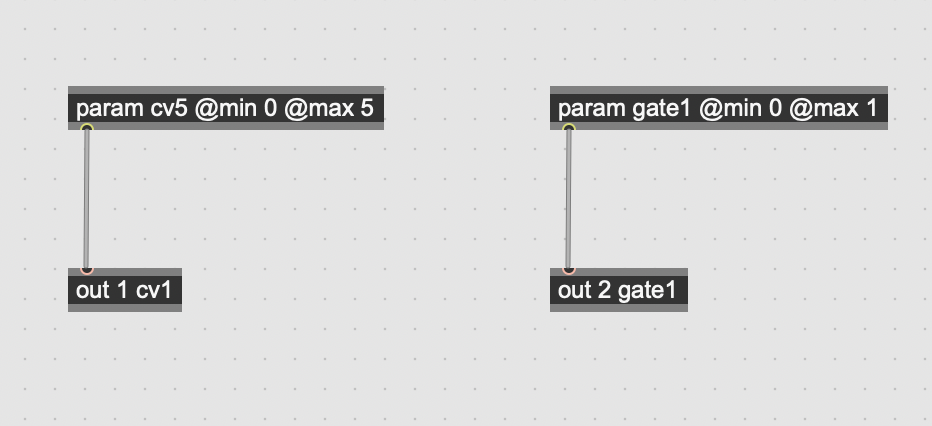 Here is a visual example from VCV rack's scope. The gate I'm sending is high, but the Patch.init() ramps down to zero shortly after the onset.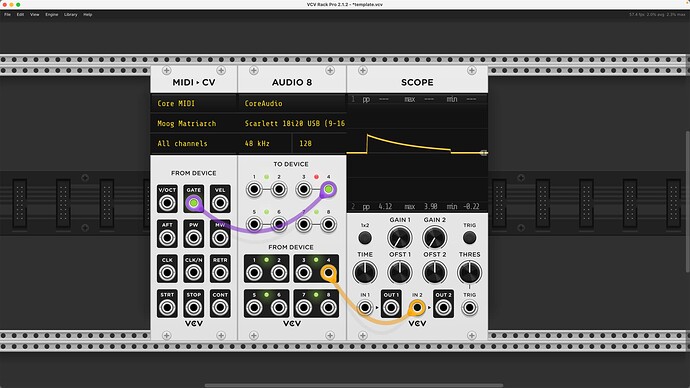 What am I doing wrong?