Happy Friday everyone! This is the 2nd installment of our new weekly forum post series

I changed the name from Daisy Projects of the Week because we wanted to highlight other Daisy-related topics in addition to the community projects. But fear not! Daisy Projects of the Week is still on-going and it'll be a big part of This Week In Daisy.
Speaking of which…
Daisy Projects of the Week!
Big Space Comes in Small Packages


Our first project of this week is MiniVerb by Benjie Jiao!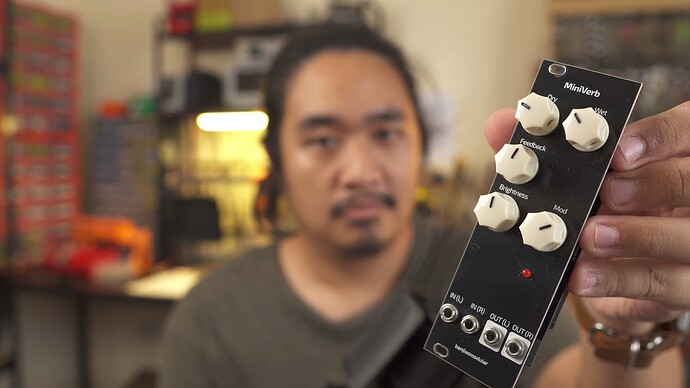 MiniVerb is a reverb eurorack module that is powered by Daisy Seed!! Benjie designed the aluminum front panel as well as the PCB!!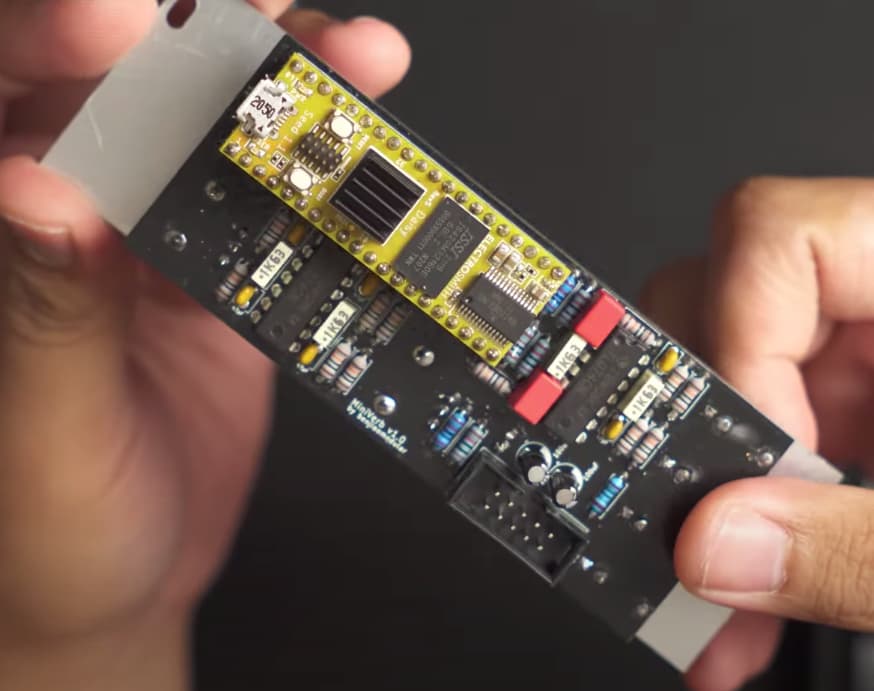 The reverb effect itself is programmed in the Arduino IDE. You can hear it in action in this beautifully documented video of the project! I personally wanted to hear more of the guitar reverb demo!
It is open-source so check out MiniVerb's GitHub if you're interested in building it!
His next goal with this project is to build a SMT version of the board.
Follow Benjie on Instagram for more updates!
---
Chain of Modifications


The beauty of open source is that developers can modify an existing project according to their need. And another developer might jump in to further modify that modified project for their own need.
This is exactly what Christopher (aka nettech15) did!
There exists a project called VASynth by Staffan Melin. It is a virtual analog MIDI polysynth powered by Daisy Seed (you can hear it in action in this video).
It was then modified by Steven (AKA moonfriendsynth) to have it work with the Daisy Pod.
But the chain of modifications continued! Christopher modified further to run it on the Daisy Seed and making the synth parameters controllable with a Miditech i2-61 midi keyboard.
The document encouraged anyone to continue this chain by modifying "the code to match your equipment and sound requirements." Check out the GitHub of this project to learn more.
---
IRL Events

Whether it's a workshop or hackathon, we absolutely love seeing in-person events where Daisy is used! Well, both such events happened just recently!
Workshop


Nick (Infrasonic Audio) led a Daisy programming workshop at Colorado University, Boulder! The slides from the event were made public. It's great for anyone just getting started with Daisy or you could reference it for your own workshop that you may host in the future (if you do, let us know!). We are excited to see what kind of projects the participants are going to build!!
Hackathon


Have you been keeping up with The Synth UX Academy's Synth Design Hackathon 2023? Maybe you attended one even???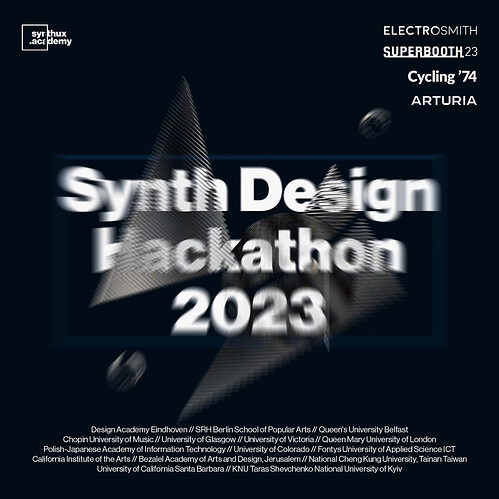 We are starting to see more scenes from around the world on Synth UX Academy's Instagram stories!
This hackathon is an international event that's taking place in 17 academies worldwide! Each group has 4 days to build a project, whether it's a sound sculpture or musical instrument. And yes, participants can build projects using Daisy!!
Very soon, you should start seeing all the documentation videos on their website. We'll certainly update you about it on this weekly forum post. In the meantime, check out the projects from last year's Synth Design Hackathon!
---
That's about it for this week! Please keep us post about what you have been working on with Daisy!!
Have a wonderful weekend!