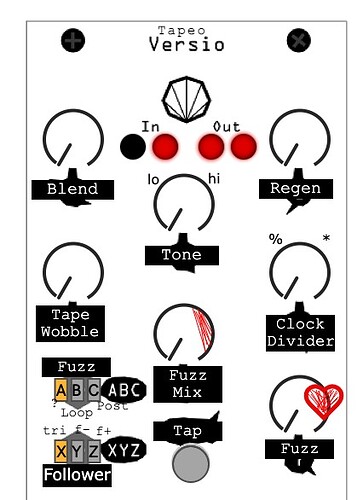 So I've decided to learn gen~, DSP and coding for embedded devices all at the same time and made my first project.
Tape delay emulation with fuzz inside.
Thanks @Archelaos for getting me started with his Cassetta patcher. I've learned a lot.
Please check you the code on githubGitHub tapeo
A short demo is here Login • Instagram
Since it's my first attempt to code something for musical purposes, please consider giving me all the feedback you may have withholded for a professional.
And I need to have some sleep. It was fun