Hi,
I 'm checking the schematics of the daisy patch for inspiration about my own project and one things that I don't understand is the two op amps stages on the output :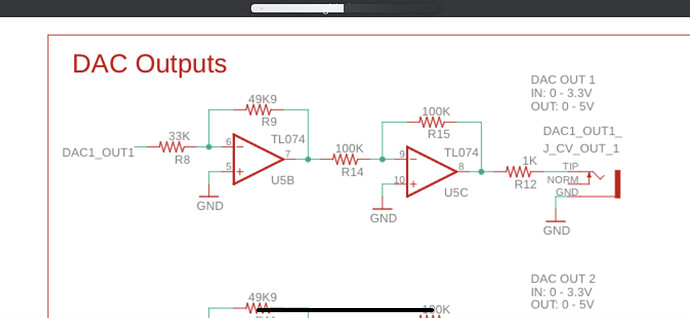 Why two ?
If I compare on simulate project ( like the mutable one ) they only use one amp stage for the audio output …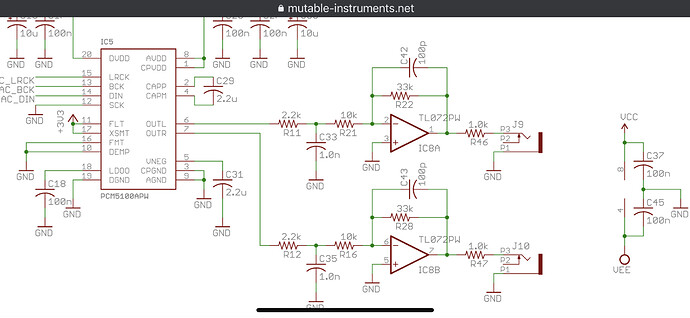 I'm fairly new on electronic and I haven't a deep knowledge of circuit.
Could someone explain me this choice of architecture and the advantages ?
Cheers