hello folks!
I'm currently trying to set up a simple .WAV sampler with this Micro SD card reader on a prototype board, with a Daisy Seed. I did this in order to minimize the instability that would come along with using jumper wires on a breadboard, although I'm not sure if it actually changes anything… because while I am able to get sound to come through, it seems like the sound itself is stuttering audibly at a frequency of around 7Hz. I have tried messing around with the SDMMC speed and bus width, but I am getting the same outcome, when there is sound at all… at standard speed and below, for example, I'm simply not getting anything.
one thing I noticed while looking around various schematics is that pull-up resistors on the data lines for the SD reader on the Patch are rated at 47K ohm, while those on my small module (which are embedded on the board itself and unmodifiable) are at 10K. I'm not extremely well versed in electrical stuff, so I was wondering if this was maybe why I've been getting weird results? or if there is something else at play here that I'm completely missing…

this is what I have (the sample is a drone, so the rhythmic pattern is not within the file itself)
some pictures of my breadboard (I have had to use a single jumper wire for the CMD signal since it would've been impossible for me to route it to the Seed otherwise):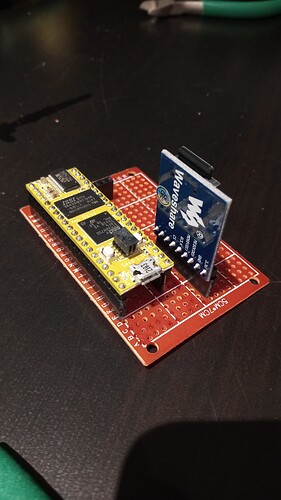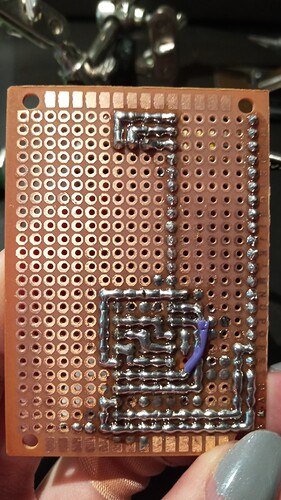 code is virtually the same as the seed/WavPlayer example in DaisyExamples.