Hello guys,
I'm a software guy, not an hardware guy. I would like to connect to add Midi In to my Daisy Seed.
I have found this schematics. The difference is that I use 1N914TR diode instead of 1N418.


Here is my bread board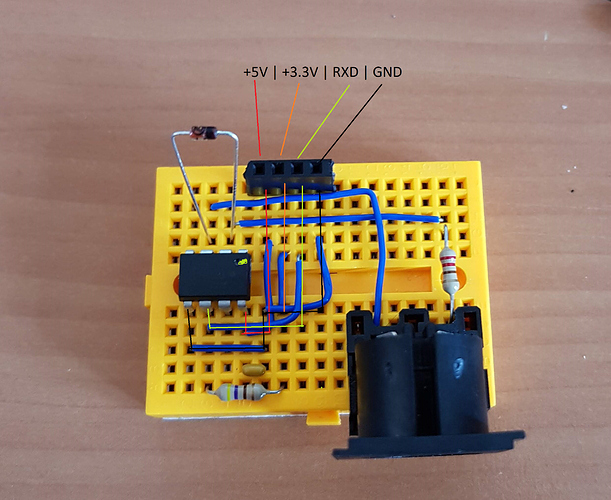 Do you see any issue. Is it safe to plug with Seed ?
Thanks by advance