Hi! Using the Daisy Seed I made an electro-mechanical kick drum driven by MIDI.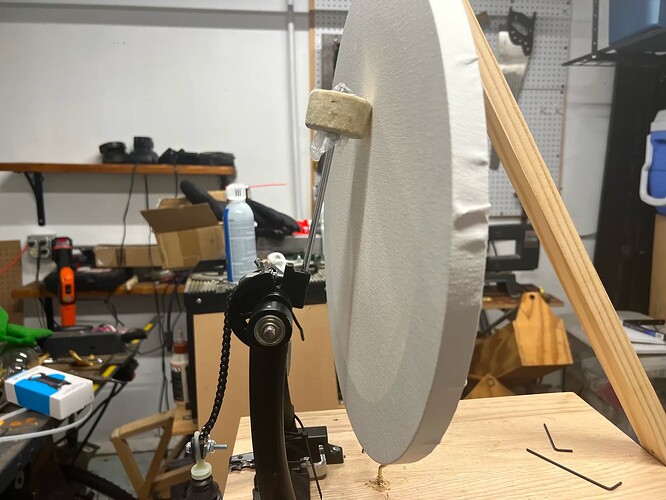 I made this for Syracuse's Maker Faire and it went really well! I wrote a blog post here (it goes into the making of it and experience at Maker Faire): https://edwarddeaver.me/blog/making-of-midi-kickdrum-maker-faire/
Here is how it works:
The Seed (using libDaisy) acts as a USB MIDI device. If it gets a midi signal it turns on and off a relay board (from Sparkfun) that turns on and off a car door lock actuator - that is attached to a modified kick drum pedal. That then hits a 20" circle art canvas.
The MIDI routing from my Arturia Keystep is done via Max. If you press note 70, it goes to the daisy. If not it goes to the OS and is delayed a bit to match the timing of the drum.
Here is a video I made from Maker Faire of people using it:
---
This board (the seed) is incredible and I'm excited to make more stuff with it.