Hello guys! I'm very new to C++ and Cmake and this could be a dumb question but I've been having trouble implementing my own library in the code. Currently, I could build and upload with no problem but I still get warnings as shown below.


If I check the build_external_library task, the warning looks like this:

The library is located in the source folder of DaisySP, where every other dsp effects are located as shown below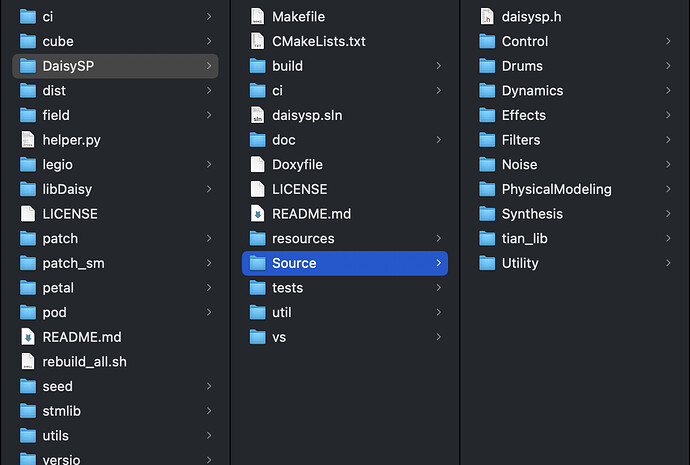 Because I don't really know cmake, I went through almost every file to include the path:
Went into "task.json", added make task for the external library, and include it in the make_all task





Last I went into "CMakeLists.txt", added path to the external library


I believe some of these are redundant and not necessary, but with the program sort of working now, I don't know exactly which one is mandatory and actually helping.
Any help would be greatly appreciated. Thanks everyone in advance.
Best,
Martin