Hi all,
I'm fairly new to Daisy Pod and Pure Data, but I have PD2DSY running, and tested.
My question is about uploading my own Pure Data patch to the POD.
…I built my own Pure Data patch for an 8 voice, 16 step sequencer with BPM control, and I am having issues embedding it on my Daisy Pod. It gets stuck in the compiling phase.
All I would like to try right now, is to activate the pre-programmed sequence by pushing one of the buttons on the Daisy Pod.
Here is my Pure Data patch and a screenshot of the PD2DSY action: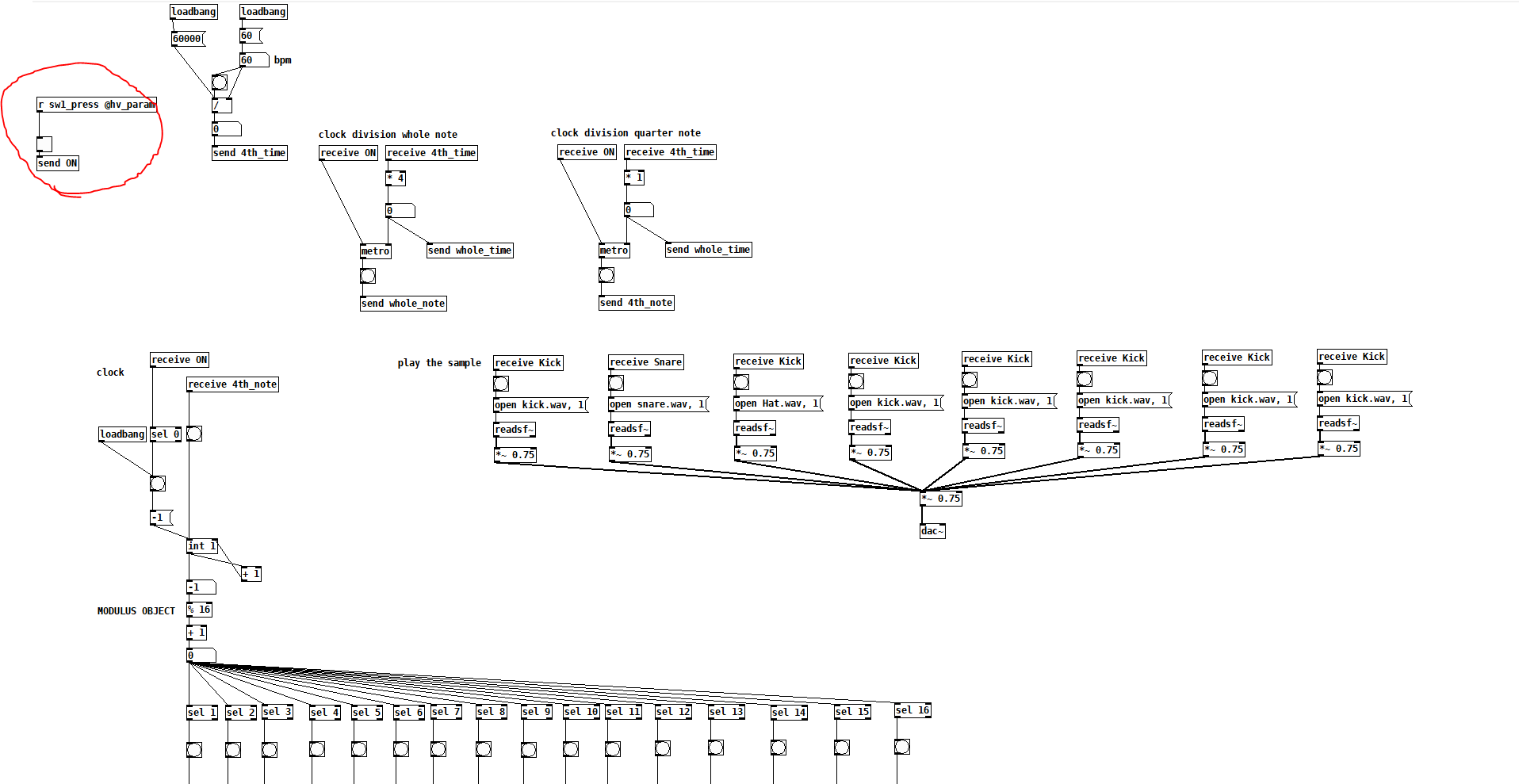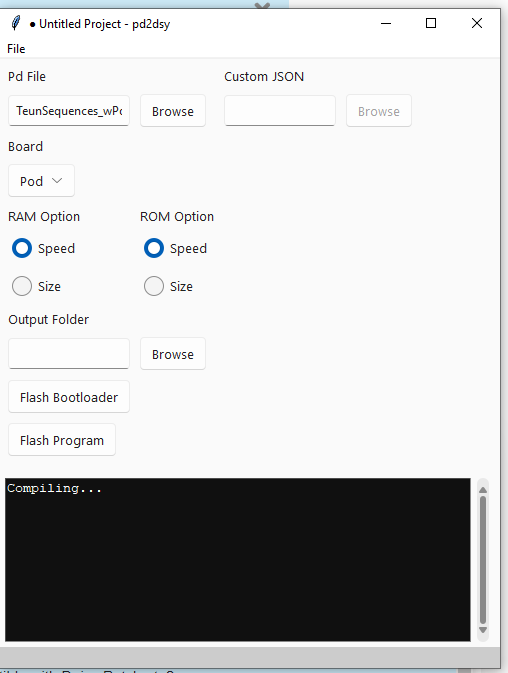 I hope this makes sense, thanks in advance!