Hello,
DIYRE started a Colour format of electronic hardware modules that "plug-into" their 500 series modules. I thought I'd try to use a Daisy Seed as an alternative, to an electronic circuit. I started with their Colour Palette module, which accepts 3 Colour circuits. I soldered headers to their prototype board and added a Daisy seed.
I got it working using the reverb effect for testing, next steps, code up some more effects!
Here are a few photos.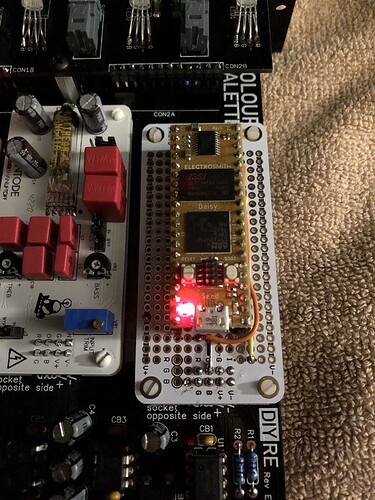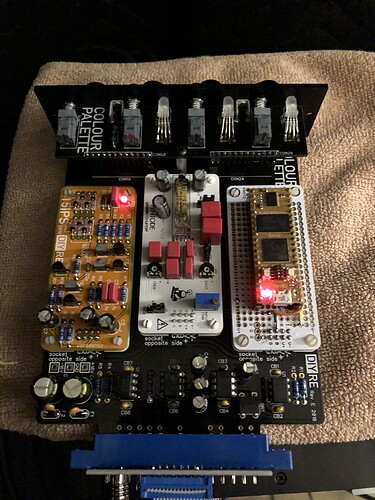 The Colour Palette only allows for on/off and gain adjustments, so controlling your code is limited.
Hope you are yours are safe and sound!
Tummy