Hi,
I have followed both the Web Programmer and the Arduino starting guide on github. I am using Windows 10.
Programming the Daisy Seed with the web programmer works, so I guess it is not a USB connection issue. But when using the Arduino IDE I can't see the COM port on which the Daisy is connected. It was visible 2 days ago, but after going through the web programming install guide, the COM port didn't appear anymore in the Arduino IDE. I also tried the BOOT/RESET knob sequence.
Here is a screenshot: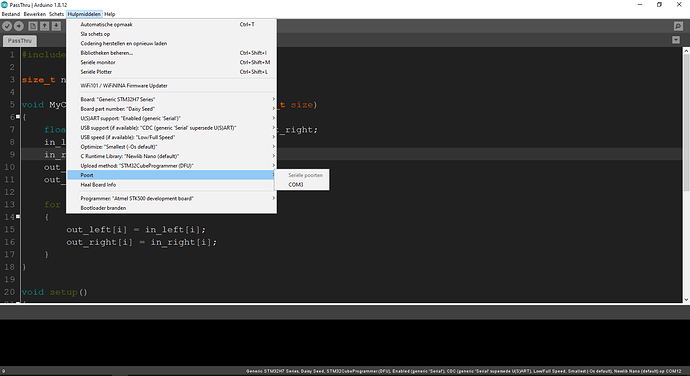 The COM port 3 is a printer port and not the Daisy Seed.
Cheers,
Jason