Hi everyone!
Maybe some of you know, I'm running the Eurorack-blocks project, which aims to develop your own custom Eurorack module (that is with its own custom front panel), with no knowledge in hardware engineering, and basic soldering skills, in a prototype environment that allows you to test the module before you even manufacture it (that is in VCV Rack). It is using the Daisy Patch Submodule.
Before it was C++ only, but we just added a first iteration for Faust integration. And your feedback is important!
If you wish to try this iteration, please read the documentation on Setting up the Environment — Eurorack-blocks documentation
Shown below is the dm.flanger_demo function in samples/faust we use to demo, and test/faust3 used to test audio samples (here used as an oscillator)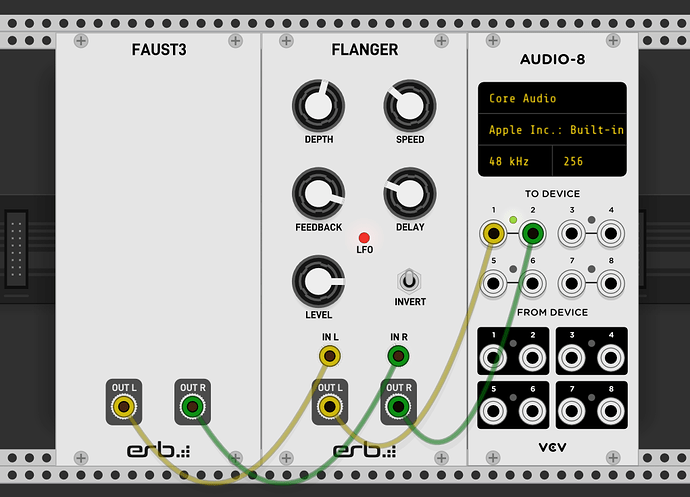 If you are up to try it, please don't hesitate to post here if you have any questions!