Hi folks,
Im working on a synth and I'd like to add an adjustable level of curve (both concave and convex) to the attack stage of my ADSR envelope generator.
Problem is, it looks like common solutions for similar problems (e.g. Bezier curves) are too computationally expensive.
My initial thought is to generate a series of line segments that approximate the desired curve. For example, i made a rough formula to approximate a variable "curving" of the line [y=x, 0<=x<=1] with 4 linear functions. It finds a point along [y=1-x], finds 2 line that intersect at it, then calculates 2 more lines to "smooth out" the "curve":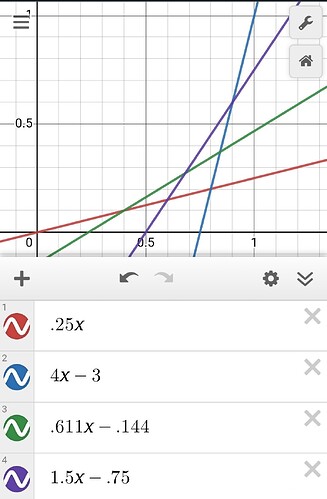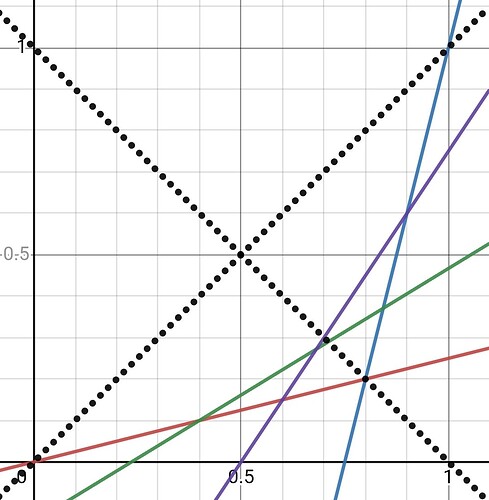 The envelope would then use these 4 functions to determine the attack level at any given time (i.e. x value).
I feel like there could be a better solution. Has anybody else worked with this problem? I would appreciate any guidance or direction.
Thanks!