I am a max user, not familiar with gen~ which daisy field required.
I want to control four buttons (and leds) , when I press any of it, the led keeps on, at the same time, the other three leds(under the button) goes out.
I need there's always one and only one button/led(which I pressed latest) keeps on, hope someone can give me some advise.
what I can do now is switch the button led on/off individually :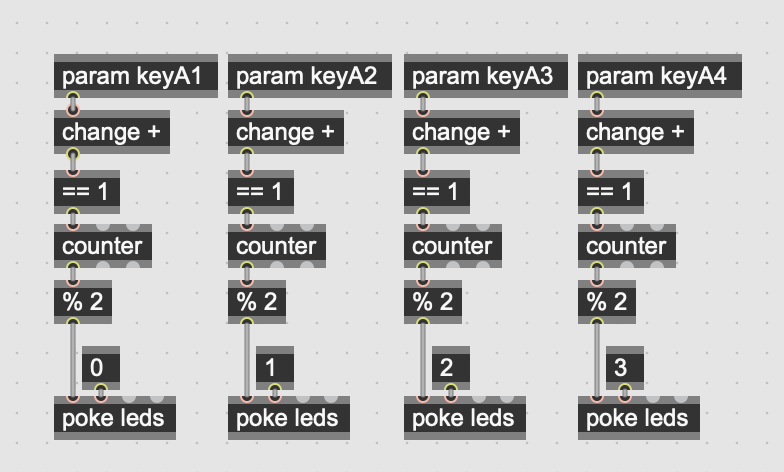 need some one told me how to do next !